At SCIENCE LAB COOKIE CUTTERS™, we love to cook with chemistry! Our cookie cutters are perfect for a science themed birthday party, teachers, a gift for a friend, or for the scientist who has everything!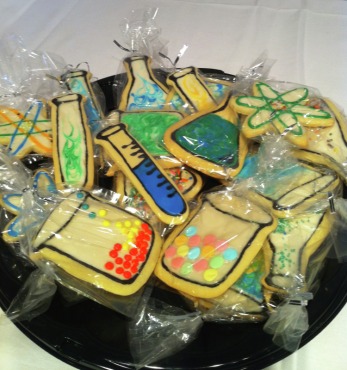 Sherry, head scientist at SCIENCE LAB COOKIE CUTTERS™ was tired of hand cutting science themed cookie shapes… being the scientist she is, Sherry explored the idea of designing and manufacturing her very own cookie cutter. She was successful, and is now sharing her custom cookie cutters with the world!
We are always open to suggestions for our next line of cookie cutters… please use the Contact page to communicate with us!